On The Law - Thoughts of a Pennsylvania Lawyer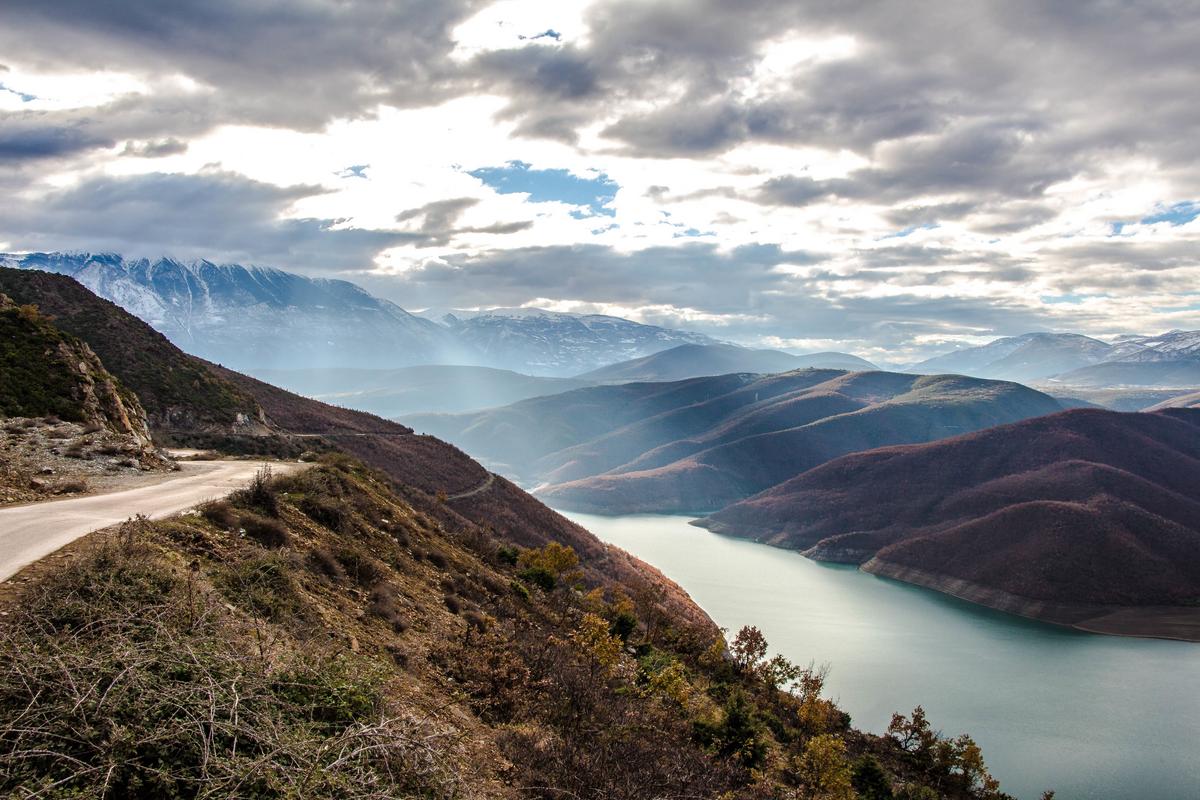 5 Ways to Cope with Adversity from Divorce to Bankruptcy
By David B. Ross, Esq | Bankruptcy, Divorce and Custody Attorney| Bradford, McKean County, Pa, Coudersport, Potter County, PA
1. Focus on Your Goals
When some problem is demanding your constant attention and sapping your mental energy, it is easy to lose sight of your goals. But figuring out where you are going and how you are going to get there may be exactly what you need to go over, under, or through your present circumstance. If you find yourself discouraged about where you are, sit down and focus on what you really want. This is how you make sure you get there!. So close your eyes and picture your goals. Don't let them slip away!
2. Forget About Your Problem
Let's face it, when life is in your face, sometimes you just need a break. It's ok to say to yourself, " I need some time." Step away from the negativity that is trying to take over your life. When we continue to focus on the problem, we usually just make it worse either in reality or in what we allow our obsession over it to do to us.
Give yourself permission to do something else. No more repeating "I cannot believe this happened to me."
Stepping away can just be a few minutes to yourself with a pint of ice cream. It could be a walk or a visit to the gym. It could even be a little get away vacation. Or if you really want to get out of your own head, try focusing on someone else's needs and help someone else.
Don't forget about friends and family. Sometimes we isolate ourselves and we lose the power of others when we do that! Don't let fear or embarrassment or hurt rob you of relationships.
3. Focus on the Solution
If you focus only on the problem, it gets bigger. If you think about solutions, the problem becomes smaller. If the problem is too big, try solving just a small part of it. You will be surprised by how freeing that can be! If you can't handle it by yourself, try friends, family, or a professional. Many times people come to our law firm with what to them are huge problems with family matters, debt, or bankruptcy. Together, we often find the solution! Sometimes it is immediate. Sometimes it is step by step, but there is power in finding a solution.
4. Be careful who you hang around
Your thoughts are influenced by who you listen to. Find people who are positive. Don't listen to the naysayers . Find someone who believes in you. We all need those people.
5. Count Your Blessings
Sometimes it is good to remind ourselves of the positive things that have happened. It helps to put our lives in perspective. Today's problem is really just a speed bump in the road most times. When compared to a lifetime of blessing, we realize it's not so big or so bad.
_____________________________________________________________________________________________________________
If you are having trouble you can't handle, give us a call. We practice in the areas of family law, divorce, custody, adoption, personal injury, and bankruptcy in Bradford, PA, Coudersport, PA, Emporium and other areas. We happily provide debt relief to the Willaimsport, Wellsboro and Olean and Cattaraugus County, NY areas. Bankruptcy consultations are free. If you are overwhelmed by debt, please call our office at (814) 274-8612. For more information about our NY bankruptcy practice, please visit our bankruptcy website. You can also find more information about our other practice areas on our full litigation firm website. We offer convenient consultations by phone. No need to travel anywhere to speak with us. If you are in Williamsport, click here.


Committed to helping you...
Main Office
One East Third Street
Coudersport, PA 16915
Phone: (570) 309-6690
Phone: (814) 274-8612
Email: TheRossLawFirm@gmail.com

Williamsport Meetings at
125 East 3rd Street, Williamsport PA
(At the office of Ellion and Wayne)

For NY bankruptcy clients, convenient telephone appointments available.

* Free initial consultation applies to bankruptcy and personal injury cases.

** Federal law requires the following disclosure: We are a debt relief agency helping people file for relief through bankruptcy under the bankruptcy code.

***Legal Disclaimer: The contents of this site are for informational purposes only and do not constitute legal advice. No lawyer-client relationship exists until one of our attorneys meets with you and agrees to accept you as a client.


Privacy policy: We understand that privacy is important. We do not collect any information unless you choose to contact us. If you choose to contact us, we collect your contact information, which is not disclosed to any third party. It is used solely to allow us to contact you if you have requested us to contact you.

*** Our attorneys are licensed in PA and also admitted to practice bankruptcy and federal litigation in the Western District of NY. For our NY friends, we only accept bankruptcy or federal cases brought or that can be brought in the Western District of NY as that is where our attorney is admitted. For our PA friends, we accept most types of cases.

NY cities served for bankruptcy:

Allegany, Cattaraugus, Conewango Valley, Dayton, Delevan, East Otto, East Randolph, Ellicottville, Farmersville Station, Franklinville, Freedom, Gowanda, Great Valley, Hinsdale, Kill Buck, Leon, Limestone, Little Valley, Machias, Olean, Otto, Perrysburg, Portville, Randolph, Saint Bonaventure, Salamanca, Sandusky, South Dayton, Steamburg, Versailles, West Valley, Westons Mills, Yorkshire.


NY zip codes served for bankruptcy:

14719, 14727, 14129, 14729, 14730, 14133, 14731, 14737, 14041, 14741, 14042, 14743, 14748, 14168, 14751, 14171, 14753, 14173, 14755,, 14060, 14760, 14766, 14065, 14770, 14772, 14778, 14779, 14783, 14706, 14788, 14101
If you are in Bradford, PA, give us a call. We are often in McKean County helping people just like you.