On The Law - Thoughts of a Pennsylvania Lawyer
Monday, September 04 2017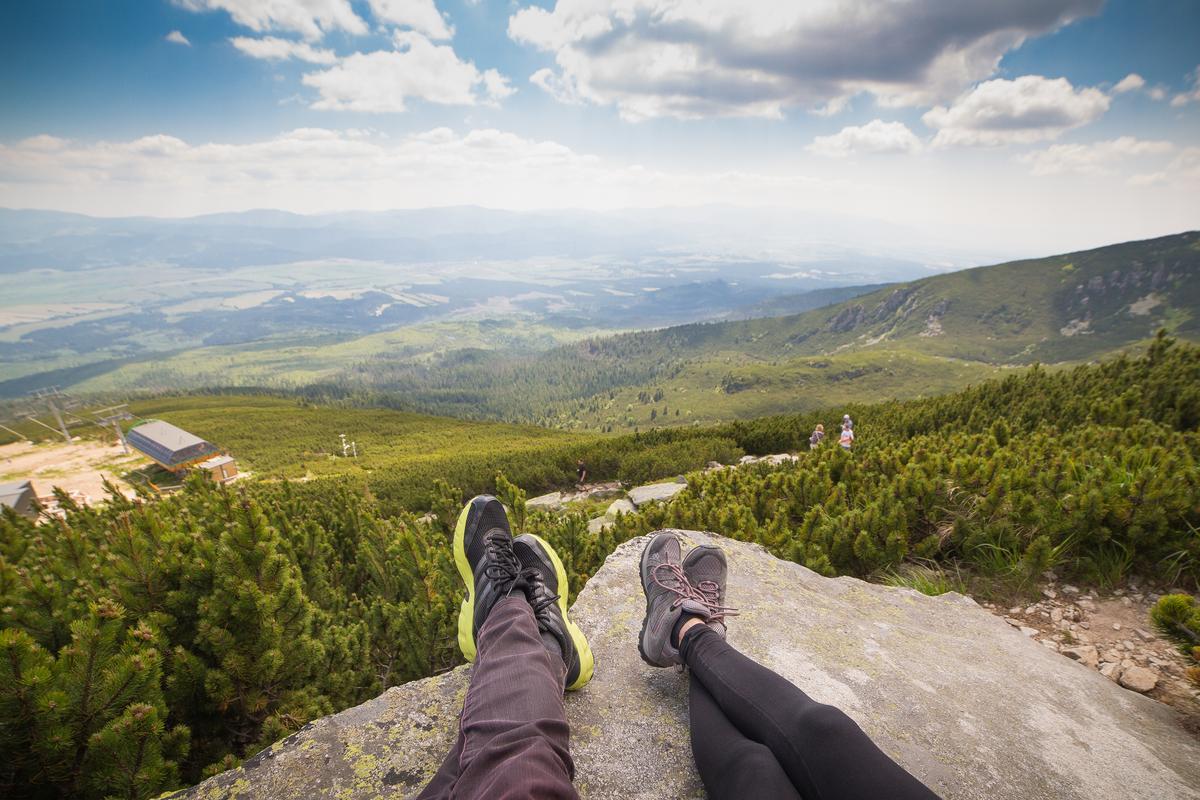 It's a fair question in the same vein as what do you want out of life? If you don't ask yourself where you want to be, chances are you will never get to where you really want to be. Life happens. We all know that. Are you someone who just reacts and gets swept along or are you someone who plans, adapts and conquers?
Our attorneys can help you figure out what you want and how to get their. We will also help you along the way. The truth is that life is not easy. Dealing with life's messes is not easy. If you want to be debt free, for example, we will take a hard look at whether to file a Chapter 7 bankruptcy and figure out whether you want to keep that expensive second car or whether you want to surrender it in the banruptcy. Our lawyers will help you figure out whether it is best for the children to live with you or with your spouse and help you to pursue that goal.
Our attorneys will help you carry your burden because it will take work and courage to reach your goals. We have friendly and helpful staff members when you just need to talk to someone to know that someone's got you back.
Give us a call today: (814) 274-8612 or (570) 309-6690
* Federal law requires the following disclosure: We are a debt relief agency helping people file for relief through bankruptcy under the bankruptcy code.
** There are other types of bankruptcies. Chapter 11 is for businesses and Chapter 12 applies to farms.
***Legal Disclaimer: The contents of this site are for informational purposes only and do not constitute legal advice. No lawyer-client relationship exists until one of our attorneys meets with you and agrees to accept you as a client.

Pennsylvania Cities served by County:
McKean County, PA
Aiken, Betula, Big Shanty, Bradford, Bullis Mills, Burning Well, Ceres, Clermont, Colegrove, Corwins Corners, Coryville, Crosby, Custer City, Cyclone, Dallas City, Degolia, Derrick City, Duke Center, East Kane, East Smethport, Eldred, Farmers Valley, Foster Brook, Freeman, Gardeau, Gifford, Gilmore, Griffiths, Hazel Hurst, Hazelton Mills, Hutchins, Kane, Kanesholm, Kasson, Kushequa, Lafayette, Lantz Corners, Larabee, Lewis Run, Liberty, Ludlow, Marshburg, Marvindale, Mount Alton, Mount Jewett, Myrtle, Ormsby, Port Allegany, Prentisvale, Rew, Rixford, Sergeant, Smethport, Tally Ho, Turtlepoint, Westline, Westmore, Wrights, Wrights Corners

Potter County, PA
Andrews Settlement, Austin, Brookland, Burtville, Carter Camp , Cherry Springs, Clara, Colesburg, Coneville, Conrad, Costello, Coudersport, Cross Fork, Eleven Mile, Ellisburg, Elmer, Galeton, Genesee, Germania, Germania Station, Gold, Harrison Valley, Hebron, Hebron Center, Honeoye, Inez, Keating Summit, Loucks Mills, Millport, Mills, Mina, Newfield, North Bingham, North Fork, Odin, Oleona, Oswayo, Potato City, Raymond, Roulette, Sharon Center, Shinglehouse, Sunderlinville, Sweden Valley, Ulysses, West Bingham, Wharton

Tioga County, PA
Academy Corners, Ansonia, Antrim, Arnot, Austinburg, Blackwell, Blossburg, Brookfield, Canoe Camp, Cherry Flats, Covington, Cowanesque, Daggett, Davis, Draper, Eastpoint, Elbridge, Elkland, Fallbrook, Farmington, Gaines, Gleason, Hartfield, Holliday, Jackson Summit, Jobs Corner, Keeneyville, Knapp, Knoxville, Lawrenceville, Leetonia, Leolyn, Liberty, Little Marsh, Mainesburg, Mansfield, Marshland, Middlebury Center, Millerton, Morris, Morris Run, Nauvoo, Nelson, Niles Valley, Ogdensburg, Osceola, Potter Brook, Rexford, Roaring Branch, Roseville, Round Top, Sabinsville, Sebring, Stonyfork, Tiadaghton, Tioga, Trowbridge, Watrous, Wellsboro, Westfield

Our attorneys are licensed in PA and GA. We cannot provide legal advice involving any other state.

Zip codes served: 15870 16701 16720 16726 16727 16729 16731 16732 16735 16738 16740 16743 16744 16745 16748 16749 16750 16901 16912 16914 16917 16920 16921 16928 16929 16930 16932 16933 16935 16936 16938 16942 16943 16946 16947 16950 17724 17765 15834 16720 16743 16746 16748 16915 16921 16922 16923 16927 16937 16941 16943 16948 17729 15832 15834 15861 16720 15821 15822 15823 15824 15827 15828 15832 15834 15845 15846 15853 15857 15860 15868 15870 16728 16735 17701 17702 17703

Attorney David B. Ross is responsible for the content of this site. PO Box 310, Coudersport, PA 16915