On The Law - Thoughts of a Pennsylvania Lawyer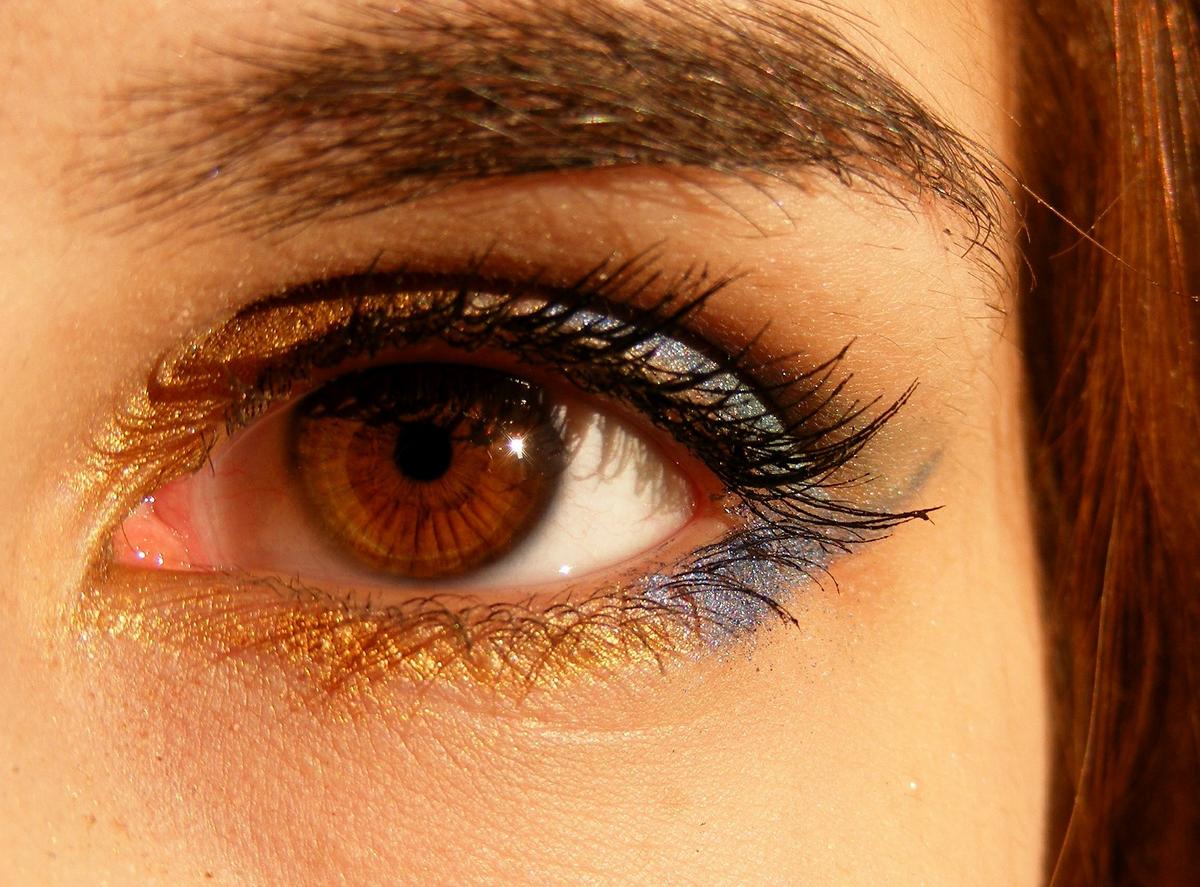 Today's post is about something that has been on my heart for a long time. Women. Or more properly the treatment or mistreatment that is often heaped upon them as they go about the activities of daily life.
I have had too many close friends along with multiple clients who have experienced harassment in daily activities or at work talk with me to about the things they endure, sometimes on a daily basis, to ignore this topic. My hope is that perhaps one person would think before they speak or act.
I am going to be speaking plainly today, so buckle up. First, though, understand this is not a rant nor is it a bash of men. It is a call for respect, civility, and reflection. We all live and work together on this planet. We all like to joke and interact, and, if appropriate flirt, and to do all of the things that humans do. I'm all for it and for celebrating enjoying life.
But, your waitress is not a piece of meat who wants you to say lewd things about her or get your number. More likely she is a hard working (maybe even holding 2 jobs) woman trying to provide for herself and her family. That's why she is slaving away working so hard to deliver food to you as fast as she can.
The woman walking down the street going to the post office to pick up the mail for the office is not waiting for you to honk at her or holler out the window as you leer at her on your way by.
Your co-worker does not want to hear your thoughts about her body constantly even though she may seem to smile and laugh. Nor does she appreciate it when you block her path in the hall or coming up the stairs so she has to talk to you.
The constant onslaught of unsolicited comments all day long is harassing. It is, by and large, not wanted. And women should not have to put up with it.
So think before you speak. Show some restraint. Show some respect. If not for her, at least to avoid getting a letter from me notifying you that we have dual filed a Complaint with the Equal Employment Opportunity Commission and the Pennsylvania Human Relations Commission.
For more information on this topic you can click here to go to the EEOC web site. Or here to go the the Pennsylvania Human Relations Commission web site.
Please share and spread the word. Lets make this world a better place for those with whom we share this marvelous world.
_______________________________________________
If you are having trouble you can't handle, give us a call. We practice in the areas of family law, divorce, custody, adoption, personal injury, and bankruptcy in Bradford, PA, Coudersport, PA, Emporium and other areas. We happily provide debt relief to the Williamsport, Wellsboro and Olean and Cattaraugus County, NY areas. Bankruptcy consultations are free. If you are overwhelmed by debt, please call our office at (814) 274-8612. For more information about our NY bankruptcy practice, please visit our bankruptcy website. You can also find more information about our other practice areas on our full litigation firm website. We offer convenient consultations by phone. No need to travel anywhere to speak with us. If you are in Williamsport, click here.


Committed to helping you...
Main Office
One East Third Street
Coudersport, PA 16915
Phone: (570) 309-6690
Phone: (814) 274-8612
Email: TheRossLawFirm@gmail.com

Williamsport Meetings at
125 East 3rd Street, Williamsport PA
(At the office of Ellion and Wayne)

For NY bankruptcy clients, convenient telephone appointments available.

* Free initial consultation applies to bankruptcy and personal injury cases.

** Federal law requires the following disclosure: We are a debt relief agency helping people file for relief through bankruptcy under the bankruptcy code.

***Legal Disclaimer: The contents of this site are for informational purposes only and do not constitute legal advice. No lawyer-client relationship exists until one of our attorneys meets with you and agrees to accept you as a client.


Privacy policy: We understand that privacy is important. We do not collect any information unless you choose to contact us. If you choose to contact us, we collect your contact information, which is not disclosed to any third party. It is used solely to allow us to contact you if you have requested us to contact you.

*** Our attorneys are licensed in PA and also admitted to practice bankruptcy and federal litigation in the Western District of NY. For our NY friends, we only accept bankruptcy or federal cases brought or that can be brought in the Western District of NY as that is where our attorney is admitted. For our PA friends, we accept most types of cases.

NY cities served for bankruptcy:

Allegany, Cattaraugus, Conewango Valley, Dayton, Delevan, East Otto, East Randolph, Ellicottville, Farmersville Station, Franklinville, Freedom, Gowanda, Great Valley, Hinsdale, Kill Buck, Leon, Limestone, Little Valley, Machias, Olean, Otto, Perrysburg, Portville, Randolph, Saint Bonaventure, Salamanca, Sandusky, South Dayton, Steamburg, Versailles, West Valley, Westons Mills, Yorkshire.


NY zip codes served for bankruptcy:

14719, 14727, 14129, 14729, 14730, 14133, 14731, 14737, 14041, 14741, 14042, 14743, 14748, 14168, 14751, 14171, 14753, 14173, 14755,, 14060, 14760, 14766, 14065, 14770, 14772, 14778, 14779, 14783, 14706, 14788, 14101
If you are in Bradford, PA, give us a call. We are often in McKean County helping people just like you.
_______________________________________________________________________________________________
Cities served by County and zip code are the following:
Warren County, PA
Bear Lake, Chandlers Valley, Clarendon, Columbus, Garland, Grand Valley, Irvine, Pittsfield, Russell, Sheffield, Spring Creek, Sugar Grove, Tidioute, Tiona, Warren, Youngsville
McKean County, PA
Bradford, Crosby, Custer City, Cyclone, Derrick City, Duke Center, East Smethport, Eldred, Gifford, Hazel Hurst, Kane, Lewis Run, Ludlow, Mount Jewett, Port Allegany, Rew, Rixford, Smethport,Turtlepoint
Potter County, PA
16948, 16746, 16915, 16922, 16923, 16927, 16720, 16937, 16941
Tioga County, PA
Ansonia Antrim Asaph Austinburg Azelta Balsam Beeman Blackwell Blakes Brookfield Brooklyn Broughton Hollow Brownlee C V Junction Charleston Cherry Flats Christian Hill Clymer College Coolidge Hollow Covington Cowanesque Crooked Creek Daggett Davis Station Dexter Doane Dogtown Draper Duncan East Lawrence East Point Elbridge Fall Brook Farmington Hill Gaines Gaines Junction Gleason Gurnee Hammond Hartsfield Heise Run Henslertown House Landing Strip Hoytville Jackson Center Jackson Summit Jobs Corners Keeneyville Kellytown Kennedy Lambs Creek Landrus Lawrence Corners Leetonia Little Marsh Lorenton Mainesburg Manhattan Maple Hill Mardin Marsh Creek Marshlands Middlebury Center Mill Creek Mitchell Creek Mixtown Morris Morris Run Mount Pleasant Nauvoo Nelson Newelltown Niles Valley Northeast Northwest Odle Corners Ogdensburg Olmsville Osceola Owassee Painter Run Paisley Penbryn Phillips Pine Pitts Plank Potter Brook Rexford Rising River West Roundtop Sabinsville Sebring Shinglebury Shortsville Somers Lane South Union Spencertown Stokesdale Stony Fork Sylvester Three Springs Run Thumptown Tiadaghton Tioga Junction Tompkins Trowbridge Union Center Veilstown Waltrous Wellsboro Junction West Covington Whitneyville Williard Arnot Blossburg Elkland Knoxville Lawrenceville Liberty Mansfield Millerton Roseville Tioga Wellsboro Westfield
16950 16901 16911 16912 16917 16920 16921 16928 16929 16932 16933 16935 16939 16940 16942 16943 16946
We also serve Western NY, Cattaraugus County and the Olean area. This practice is limited to bankruptcy in the Western District of NY. For NY bankruptcy clients, convenient telephone appointments available. See our full Olean, Ny site here.
NY cities served for bankruptcy:
Allegany, Cattaraugus, Conewango Valley, Dayton, Delevan, East Otto, East Randolph, Ellicottville, Farmersville Station, Franklinville, Freedom, Gowanda, Great Valley, Hinsdale, Kill Buck, Leon, Limestone, Little Valley, Machias, Olean, Otto, Perrysburg, Portville, Randolph, Saint Bonaventure, Salamanca, Sandusky, South Dayton, Steamburg, Versailles, West Valley, Westons Mills, Yorkshire.
NY zip codes served for bankruptcy:
14719, 14727, 14129, 14729, 14730, 14133, 14731, 14737, 14041, 14741, 14042, 14743, 14748, 14168, 14751, 14171, 14753, 14173, 14755,, 14060, 14760, 14766, 14065, 14770, 14772, 14778, 14779, 14783, 14706, 14788, 14101
* Federal law requires the following disclosure: We are a debt relief agency helping people file for relief through bankruptcy under the bankruptcy code.
** There are other types of bankruptcies. Chapter 11 is for businesses and Chapter 12 applies to farms.
***Legal Disclaimer: The contents of this site are for informational purposes only and do not constitute legal advice. No lawyer-client relationship exists until one of our attorneys meets with you and agrees to accept you as a client.