On The Law - Thoughts of a Pennsylvania Lawyer
New penalties are now in effect in Pennsylvania for habitually violating the state law on driving under the influence of alcohol or drugs.
You can expect that State Troopers will periodically being aggressively enforcing the new DUI laws in Potter County Pennsylvania, Bradford and McKean County PA, and Wellsboro and Tioga County PA. Our PA DUI lawyers note that State Troopers often use violations consisting for speeding, reckless driving, seat belt violations, and child seat belt infractions, stop lights, and turn signal infractions as a pretext to stop drivers suspected of DUI.
Pennsylvania's stricter penalties for repeat offenders were signed into law by Gov. Tom Wolf on Oct. 24, as Act 153 of 2018.
Under the new law, any individual convicted of their third DUI with a blood-alcohol content of 0.16 or higher could be found guilty of a felony offense.
The same penalty would apply to all individuals convicted of four or more DUI offenses.
The law also increases penalties for motorists who cause the death of another person as a result of a DUI, including a potential first-degree felony charge for repeat offenders. It allows for an additional five years' imprisonment for a person who commits homicide by vehicle while driving without a license or driving under suspension. It provides for up to an additional two years imprisonment for a person who commits aggravated assault when driving without a license.
In addition, the law increases the penalty for driving under suspension for a prior DUI, from a summary offense with a minimum $500 fine and up to 60 days in jail to a summary offense with a mandatory minimum of 90 days in jail and $1,000 for a second offense, according to the Pennsylvania Department of Transportation. A third and subsequent offense will be a misdemeanor of the third degree with a mandatory $2,500 fine and six months in jail. Those under 21 who drive may face penalties with any amount of alcohol in their system.
As always, our DUI lawyers urge travelers to "Think before You Drink" and be mindful of continuing efforts to enforce the legal blood alcohol limit of 0.08 for adult drivers. While our attorneys can help you with your DUI, the best option is always to plan ahead, drink responsibly, and have a ride home with a sober friend or use an UBER.
Give us a call today: (814) 274-8612 or (570) 309-6690. Our attorneys will help you to reach your goals. We have friendly and helpful staff members when you just need to talk to someone.
* Federal law requires the following disclosure: We are a debt relief agency helping people file for relief through bankruptcy under the bankruptcy code.
** There are other types of bankruptcies. Chapter 11 is for businesses and Chapter 12 applies to farms.
***Legal Disclaimer: The contents of this site are for informational purposes only and do not constitute legal advice. No lawyer-client relationship exists until one of our attorneys meets with you and agrees to accept you as a client.

Pennsylvania Cities served by County:
McKean County, PA
Aiken, Betula, Big Shanty, Bradford, Bullis Mills, Burning Well, Ceres, Clermont, Colegrove, Corwins Corners, Coryville, Crosby, Custer City, Cyclone, Dallas City, Degolia, Derrick City, Duke Center, East Kane, East Smethport, Eldred, Farmers Valley, Foster Brook, Freeman, Gardeau, Gifford, Gilmore, Griffiths, Hazel Hurst, Hazelton Mills, Hutchins, Kane, Kanesholm, Kasson, Kushequa, Lafayette, Lantz Corners, Larabee, Lewis Run, Liberty, Ludlow, Marshburg, Marvindale, Mount Alton, Mount Jewett, Myrtle, Ormsby, Port Allegany, Prentisvale, Rew, Rixford, Sergeant, Smethport, Tally Ho, Turtlepoint, Westline, Westmore, Wrights, Wrights Corners

Potter County, PA
Andrews Settlement, Austin, Brookland, Burtville, Carter Camp , Cherry Springs, Clara, Colesburg, Coneville, Conrad, Costello, Coudersport, Cross Fork, Eleven Mile, Ellisburg, Elmer, Galeton, Genesee, Germania, Germania Station, Gold, Harrison Valley, Hebron, Hebron Center, Honeoye, Inez, Keating Summit, Loucks Mills, Millport, Mills, Mina, Newfield, North Bingham, North Fork, Odin, Oleona, Oswayo, Potato City, Raymond, Roulette, Sharon Center, Shinglehouse, Sunderlinville, Sweden Valley, Ulysses, West Bingham, Wharton

Tioga County, PA
Academy Corners, Ansonia, Antrim, Arnot, Austinburg, Blackwell, Blossburg, Brookfield, Canoe Camp, Cherry Flats, Covington, Cowanesque, Daggett, Davis, Draper, Eastpoint, Elbridge, Elkland, Fallbrook, Farmington, Gaines, Gleason, Hartfield, Holliday, Jackson Summit, Jobs Corner, Keeneyville, Knapp, Knoxville, Lawrenceville, Leetonia, Leolyn, Liberty, Little Marsh, Mainesburg, Mansfield, Marshland, Middlebury Center, Millerton, Morris, Morris Run, Nauvoo, Nelson, Niles Valley, Ogdensburg, Osceola, Potter Brook, Rexford, Roaring Branch, Roseville, Round Top, Sabinsville, Sebring, Stonyfork, Tiadaghton, Tioga, Trowbridge, Watrous, Wellsboro, Westfield

Our attorneys are licensed in PA and GA. We cannot provide legal advice involving any other state.

Zip codes served: 15870 16701 16720 16726 16727 16729 16731 16732 16735 16738 16740 16743 16744 16745 16748 16749 16750 16901 16912 16914 16917 16920 16921 16928 16929 16930 16932 16933 16935 16936 16938 16942 16943 16946 16947 16950 17724 17765 15834 16720 16743 16746 16748 16915 16921 16922 16923 16927 16937 16941 16943 16948 17729 15832 15834 15861 16720 15821 15822 15823 15824 15827 15828 15832 15834 15845 15846 15853 15857 15860 15868 15870 16728 16735 17701 17702 17703

Attorney David B. Ross is responsible for the content of this site. PO Box 310, Coudersport, PA 16915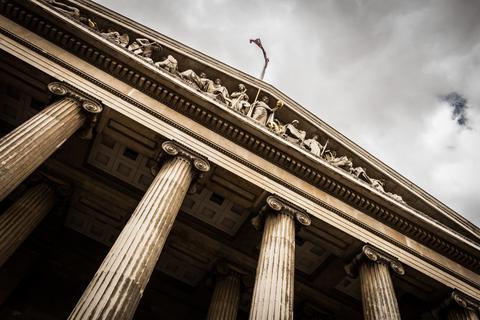 Changes to Pennsylvania's DUI laws are here.
David B. Ross, Esq is a former prosecuting attorney who handles DUI cases in Potter County, Tioga County and McKean County Pennsylvania.
The new law focuses primarily on ignition interlock devices. It went into effect in August of 2018, with some of the changes not going into effect until October of 2018.
The purpose of the law was to provide for greater restrictions on certain DUI offenders while at the same time allowing even first-time offenders to receive a limited license once an ignition interlock device is installed on your vehicle. The goal of the law is to prevent DUI offenders from driving drunk while at the same time allowing them to keep their licenses so that they do not lose employment.
Previously, DUI laws prevented you from obtaining an ignition interlock device for a first offense.
Ignition interlock devices will be expensive. The cost to the driver will likely range from $650 to $1100 for the ignition interlock. However, PennDOT does offer a program for defendants who are unable to afford the device. Additionally, if the defendant drives an employer-owned vehicle for work, the defendant may submit the appropriate documentation to PennDOT in order to apply for a waiver of the ignition interlock requirement for the employer-owned vehicle
If you are facing a DUI in Coudersport, Potter County, PA or Bradford or Smethport, McKean County Pennsylvania, call our DUI lawyer to discuss your options. We will review your case to determine what defenses you have and what your options are, including an ARD, plea, withdrawal of charges, or trial.
More information about the changes can be found at the DMV website here.